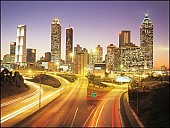 Distributor Tradeshow - Atlanta, GA
Dates: Tuesday, February 5th 2013 — Thursday, February 7th 2013
We'll be working hard at this event to expand our grocery store footprint across the country! If there's a store you want to see us in, let us know and we'll set up a meeting with the appropriate store!! See you in the ATL!!